Fossils are the skin and bones of the mod. They appear semi-commonly underground in veins that amount to somewhere between the size of coal and iron veins. They can only be mined with an iron pickaxe or better. The Fossil Block isn't affected by the Fortune enchantment.
When mined, it can drop:
When the enchantments Paleontology or Archeology, the chance of the Fossil Block to drop Bio-Fossil and Relic Scrap increases respectfully.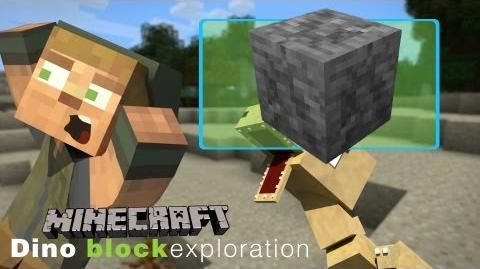 Science

Analyzer ■ Archeology Workbench ■ Bubble Blower ■ Culture Vat ■
Feeder ■ Sifter ■ Time Machine

Paleontology

Amber Ore ( Amber) ■ Ancient Ferns ■ Failuresaurus Trail ■ Fossil
( Bio-Fossil) ( Skull) ■ Iced Stone ■ Permafrost ( Frozen Meat) ■
Tar ( Tar Fossil) ■ Volcanic Ash ■ Volcanic Rock ( Brick) (Stair) (Slab)

Archeology

Amphora ■ Ancient Figurines ■ Ancient Glass ■ Ancient Stone ( Brick) (Stair) (Slab) ■ Ancient Treasure Chest ■ Ancient Wood ( Pillar) (Stair) (Slab)
( Plate) ■ Anu Statue ■ Anubite Statue ■ Drum ■ Kylix ■
Mysterious Sarcophagus ■ Volute

Crafted

Dense Sand ■ Obsidian Spikes ■ Palaeoraphe Plank (Stair) (Slab) ■
Reinforced Glass ■ Skull Lantern

Plants

Bennettitales ■ Cephalotaxus ■ Crataegus ■ Dillhoffia ■ Ephedra ■
Failure Plant ■ Florissantia ■ Foozia ■ Horsetail ■ Lycopodiophyta ■
Osmunda ■ Palaeoraphe Log ( Leaf) ■ Sarracenia ■ Tempskya ■
Vaccinium ■ Welwitschia ■ Zamites